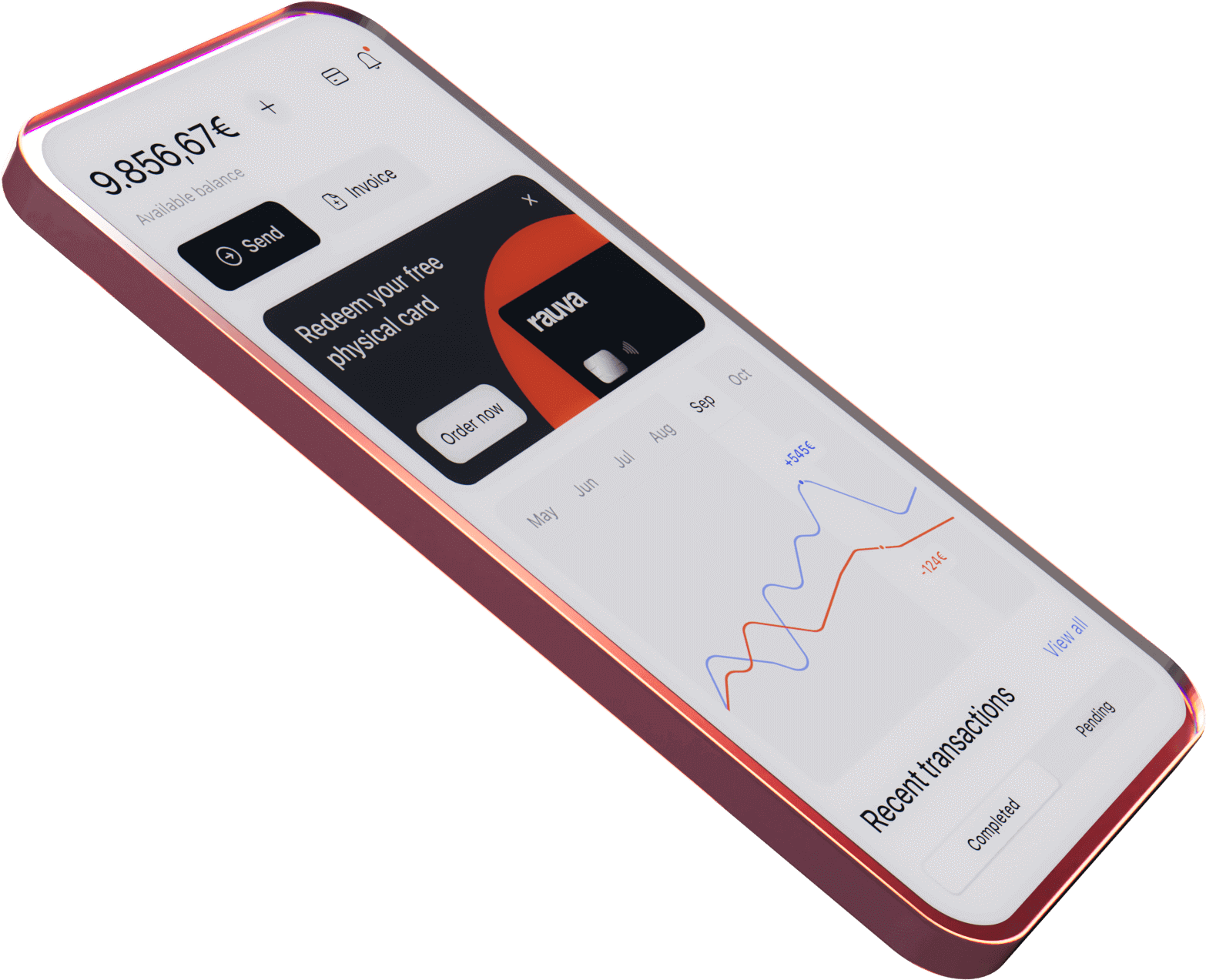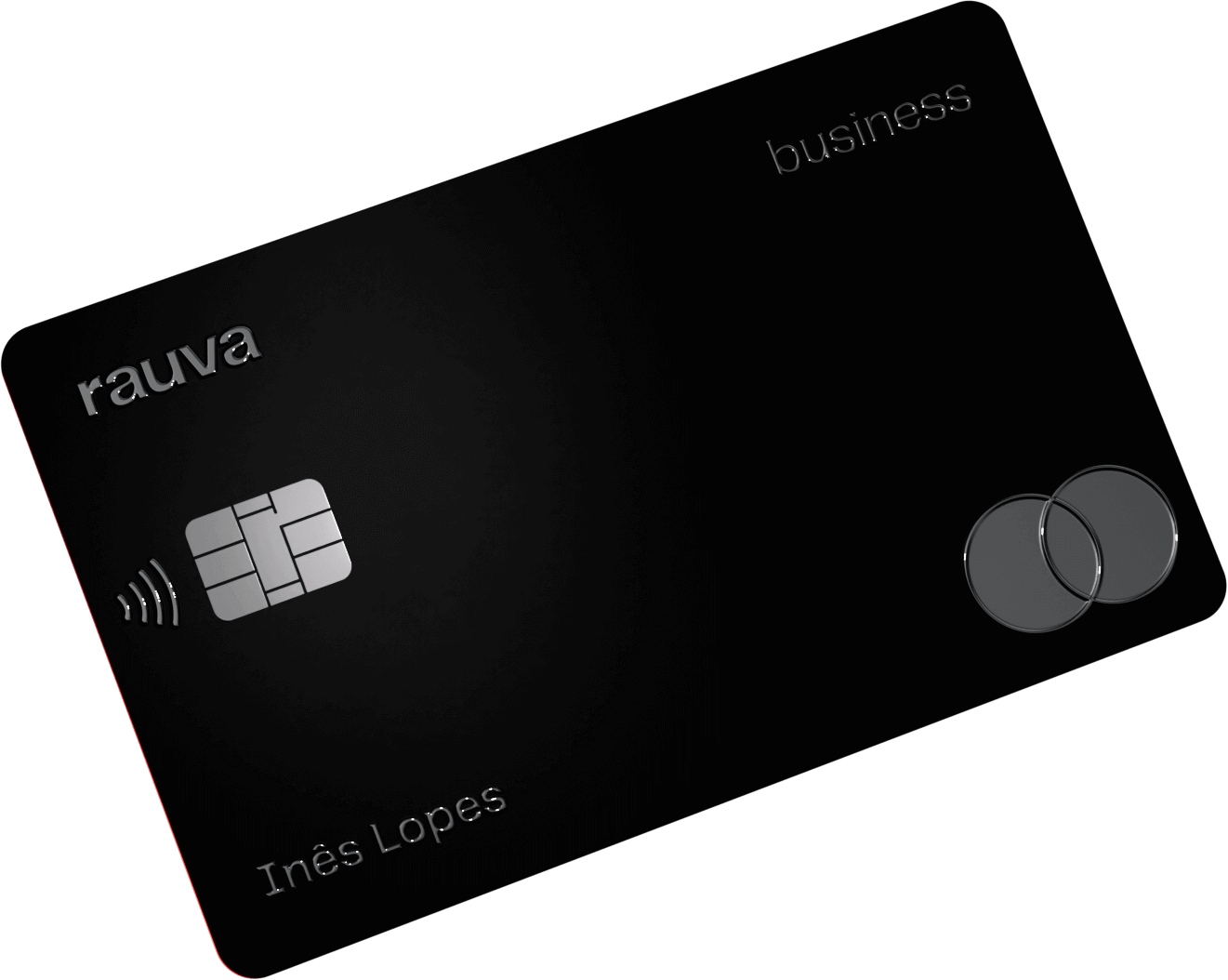 Trusted and loved by a community of 20,000 entrepreneurs and growing
Self employed
Taking the leap to do it alone as a freelancer is a brave move. Rauva is here to support you every step of the way.
Business owner
Whether you are an LDA with one or multiple owners, growing your business is never easy. Save time, money and stress with everything under one roof.
Company creator
Starting a new business is a minefield. Rauva will help you incorporate your business easier than ever before.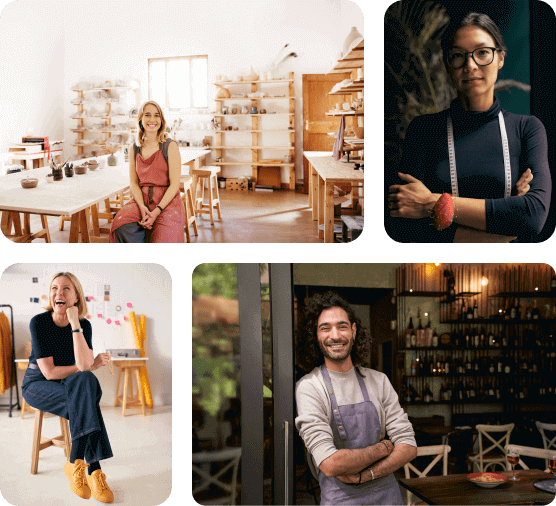 Open your business account online. Protected. Trusted. Safe.
Send and track certified e-invoices. Mandatory in Portugal. Done with ease.
Manage your expenses effortlessly with real-time data.
Access all your business insights. With education along the way.
Open your account
Get set up in minutes.
From your phone. Without going to the bank.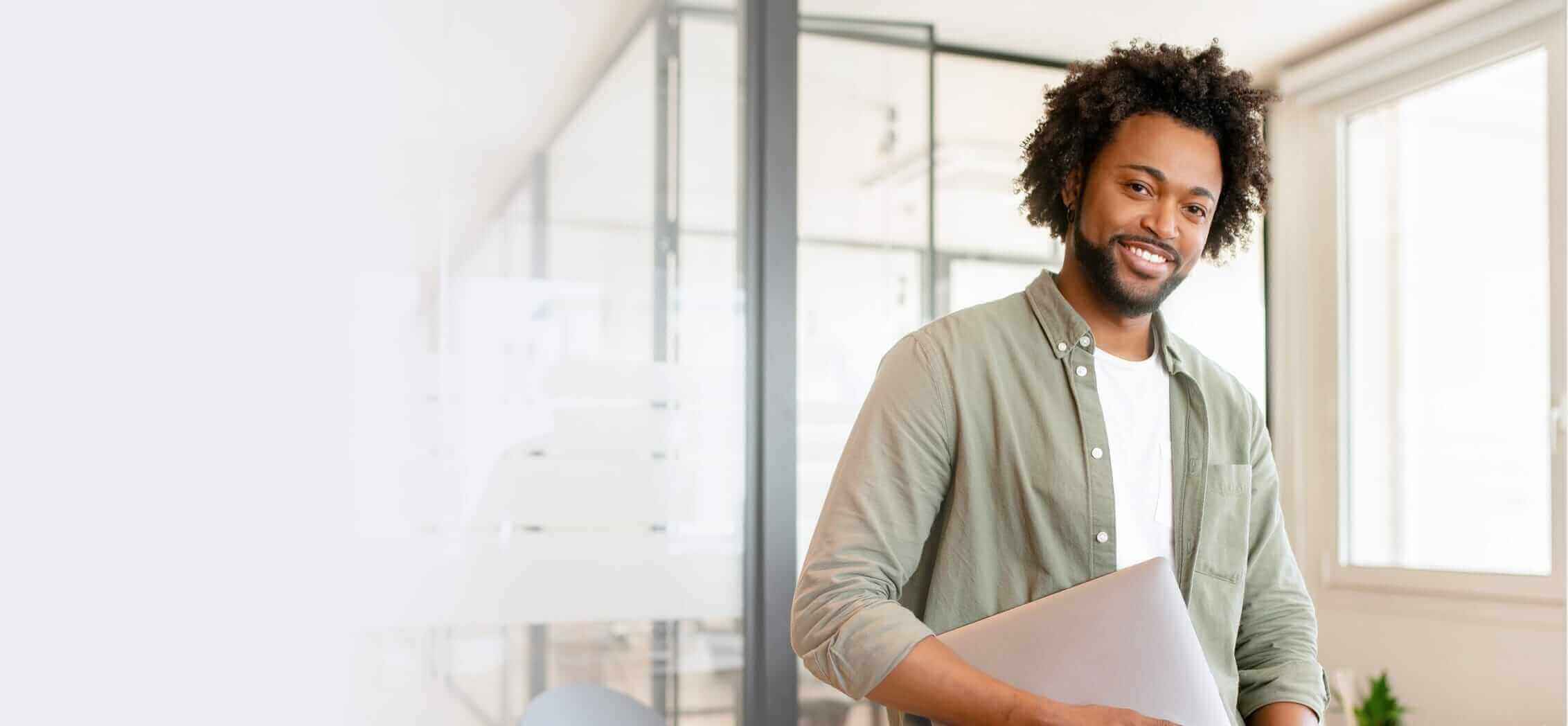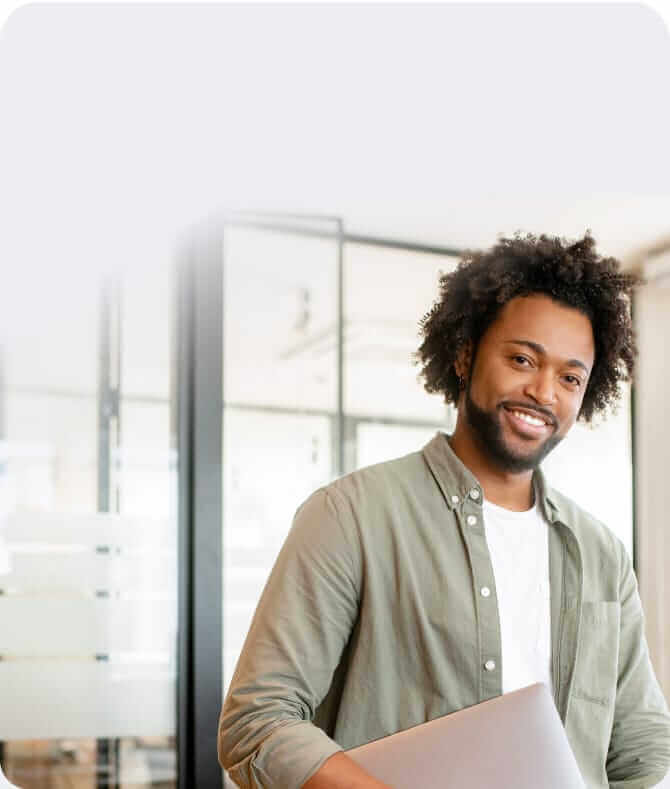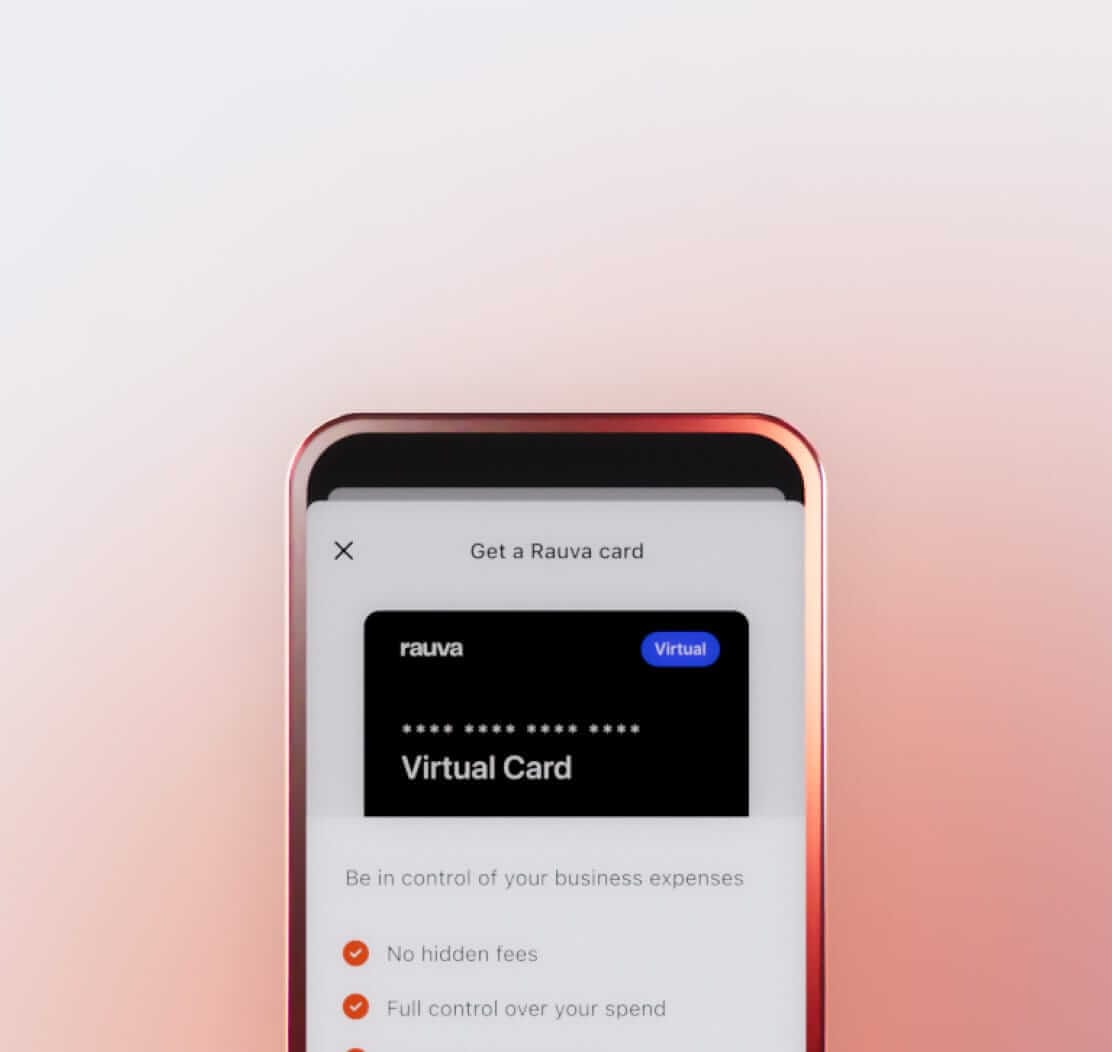 Your Digital Card
Get our digital card for payments in the palm of your hand.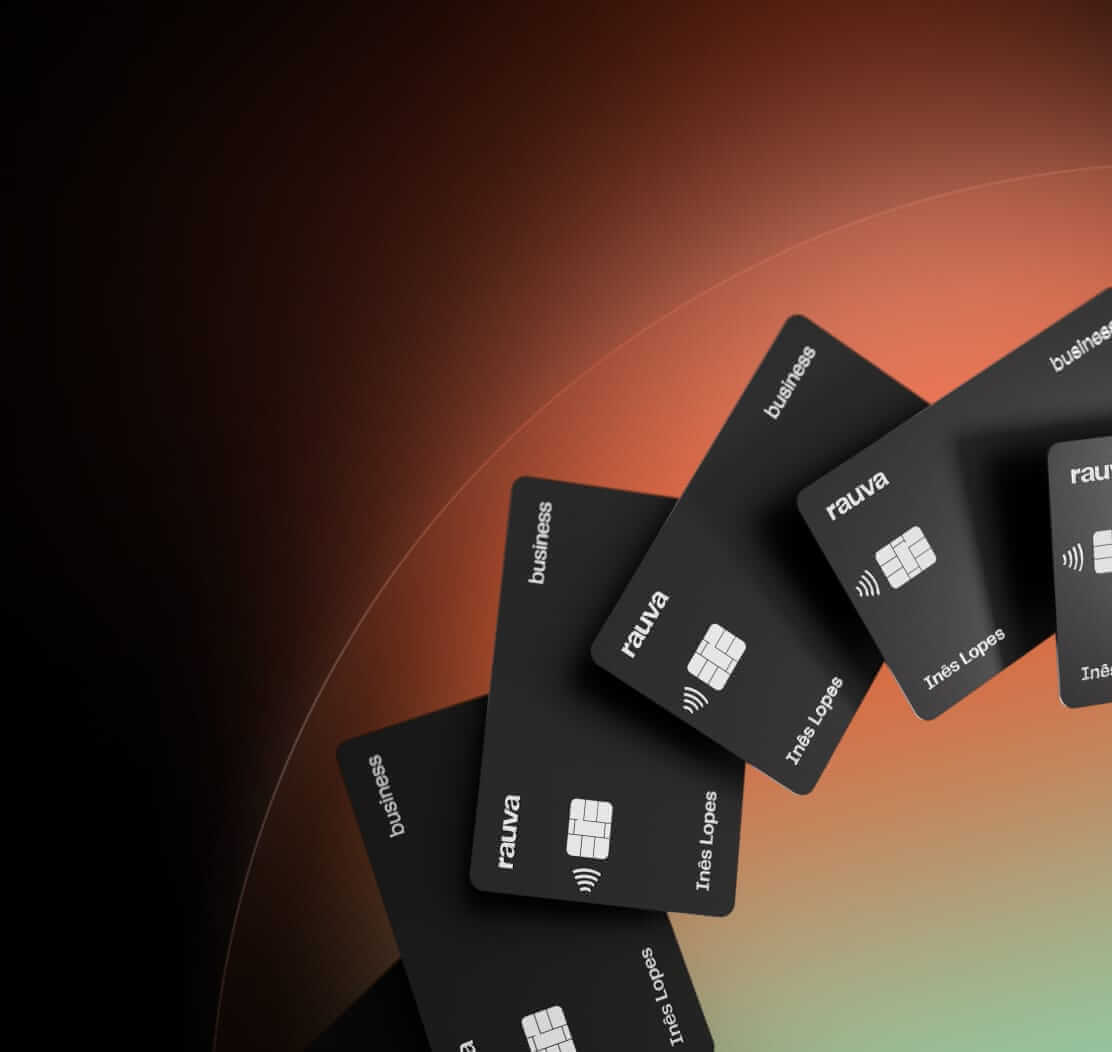 Get your debit card
Get your physical debit card in the post. No more queues.
Learn more
Make Invoices Easy
Send certified e-invoices, invoice receipts and credit notes. Embedded on your phone. Beautifully simple.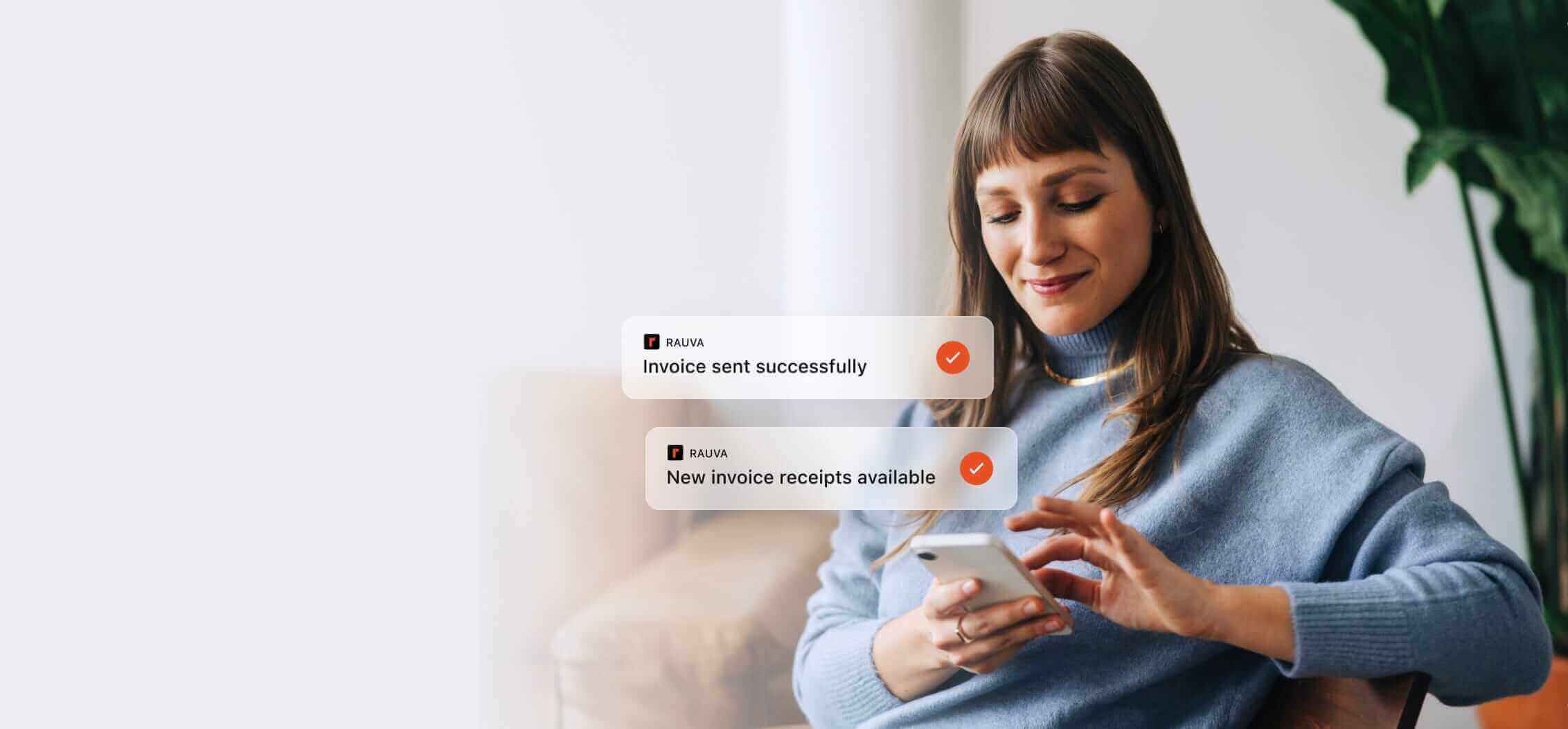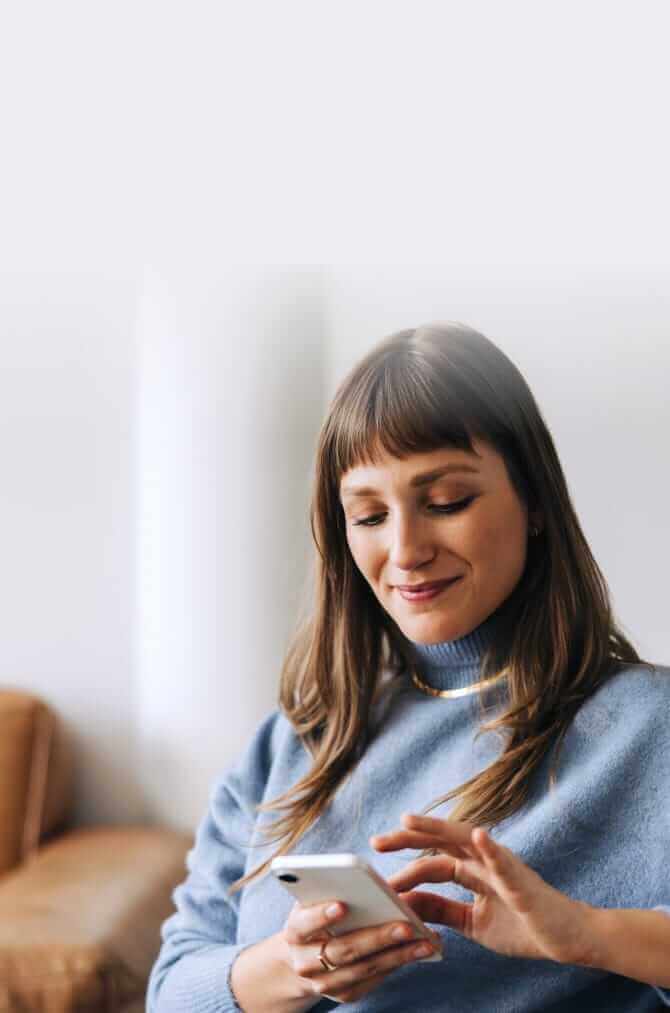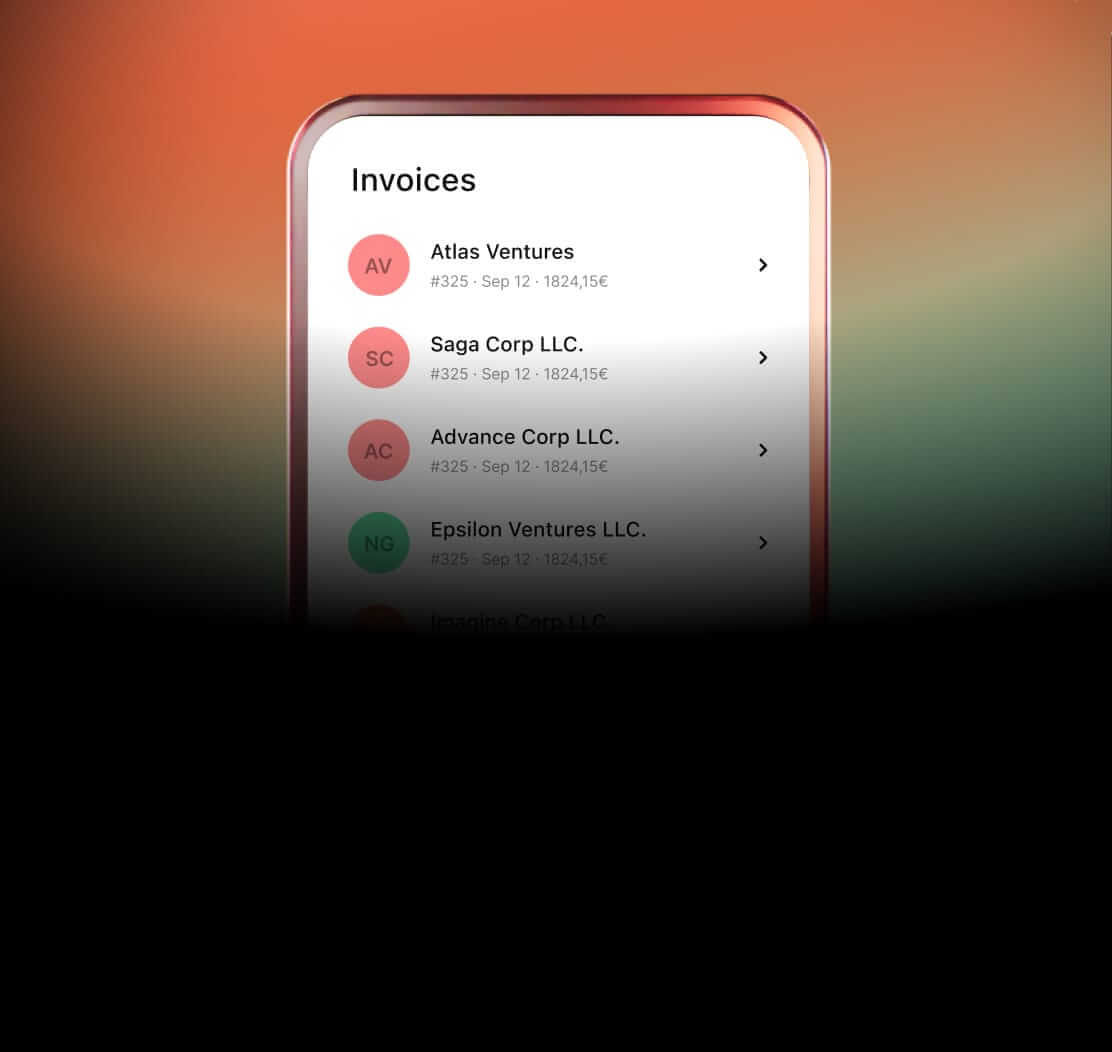 Manage Your Clients
Centralize your operations and manage everything in one place. Bye bye paperwork.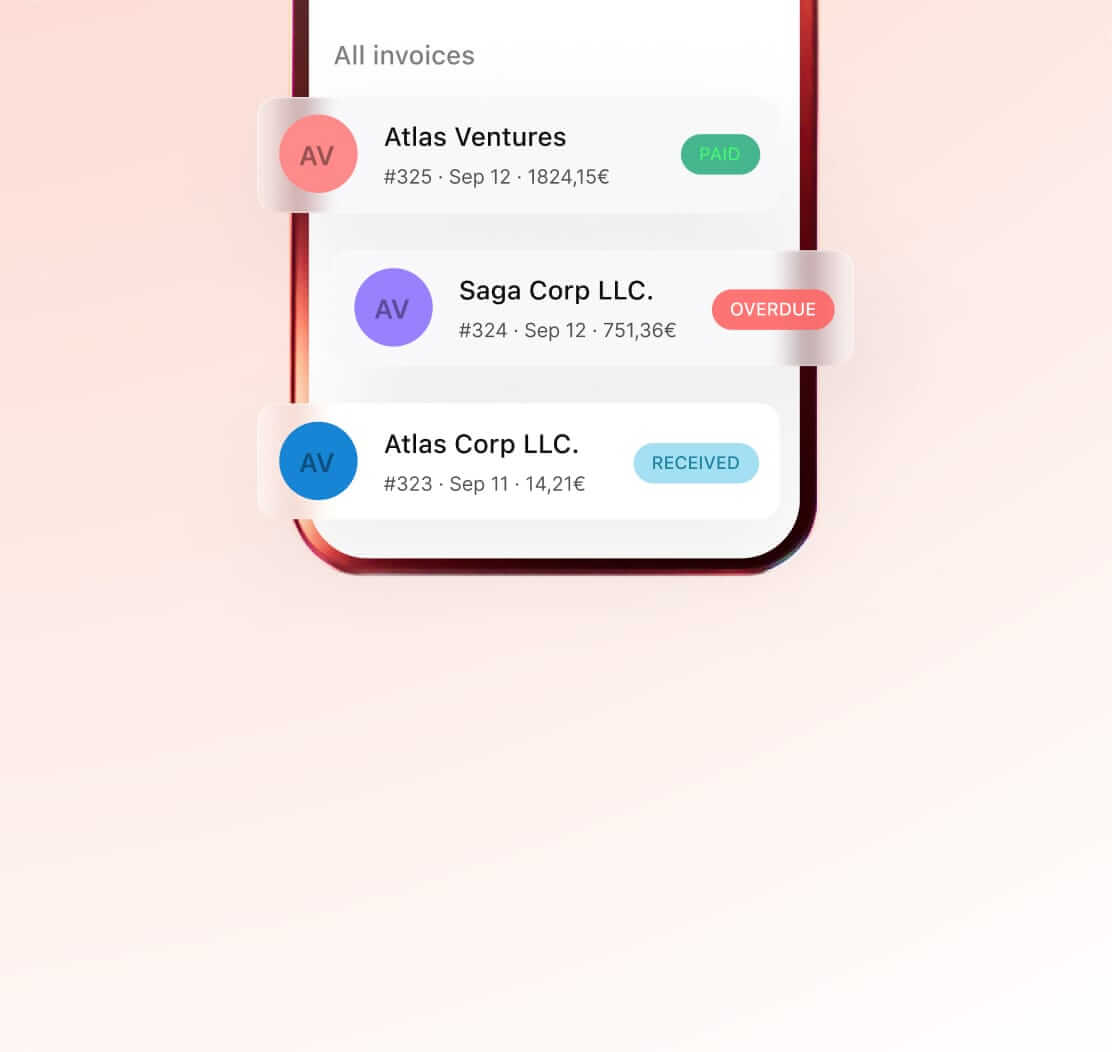 Track Your Invoices
Track invoices on one clean dashboard and see when they are received, paid and overdue.
Learn more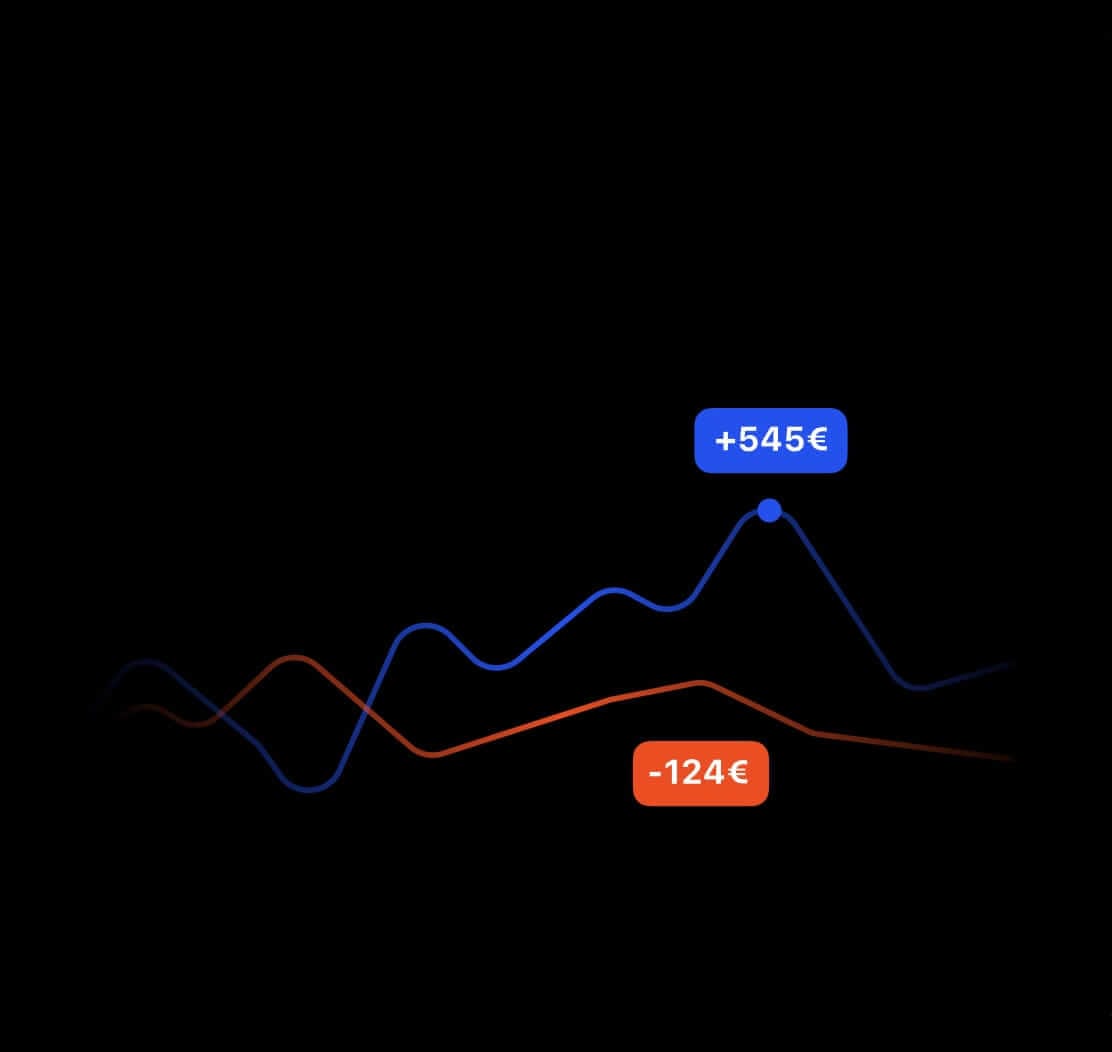 Useful Insights
Categorise, track and understand your finances.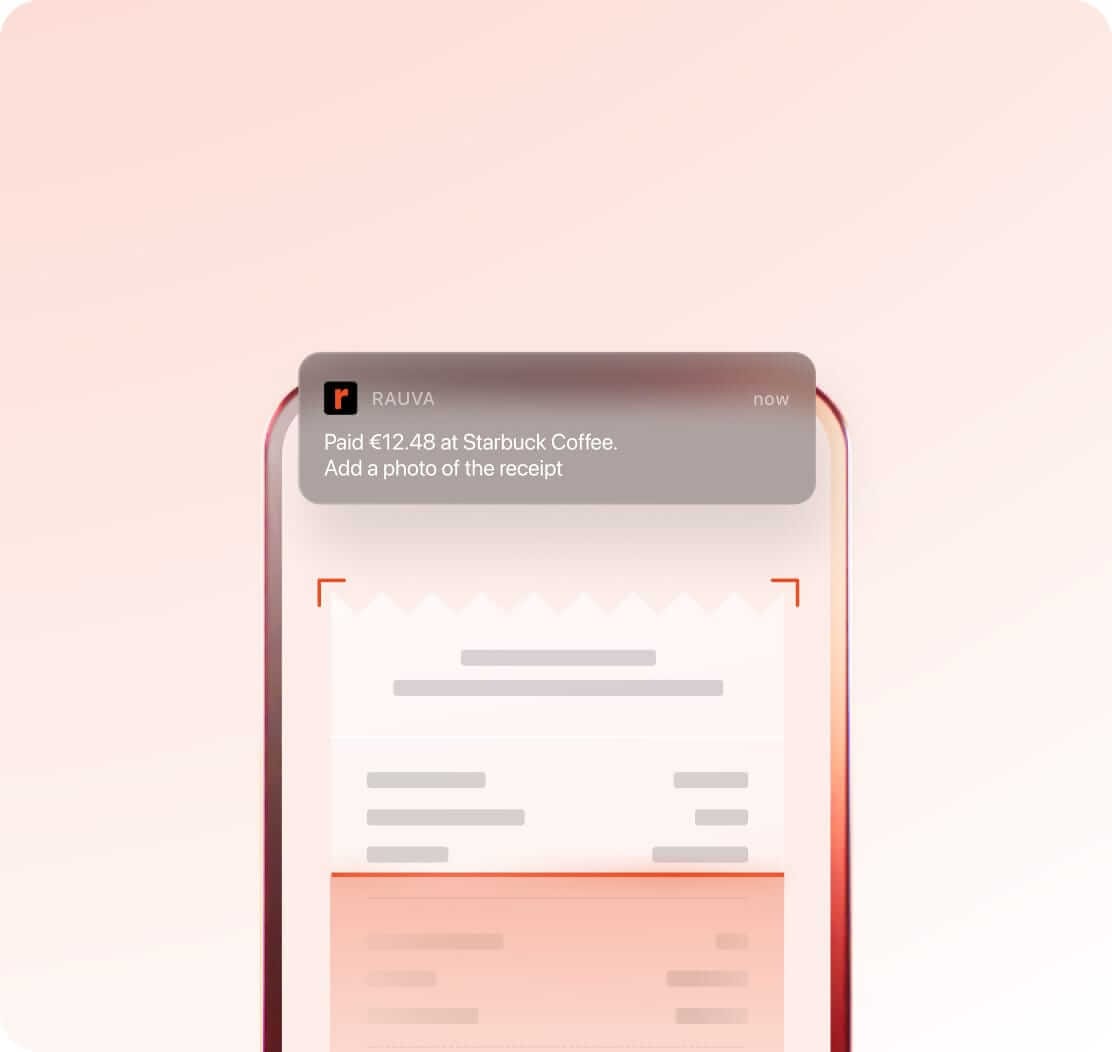 Spend less time with your accountant
Effortlessly organise your business documents.
Make invoices easy
Get all your expenses summarised in one report. Automatically sent to your accountant each month.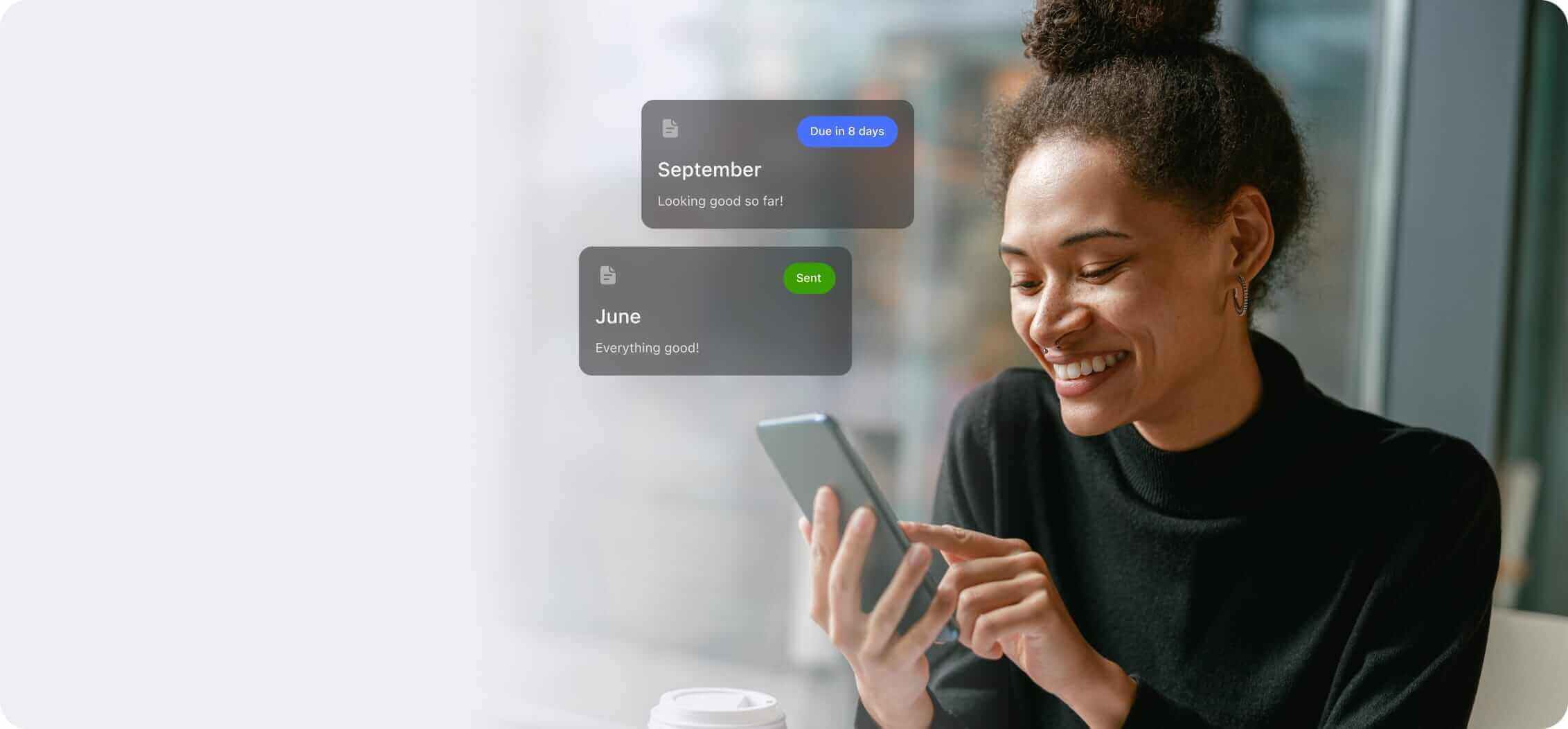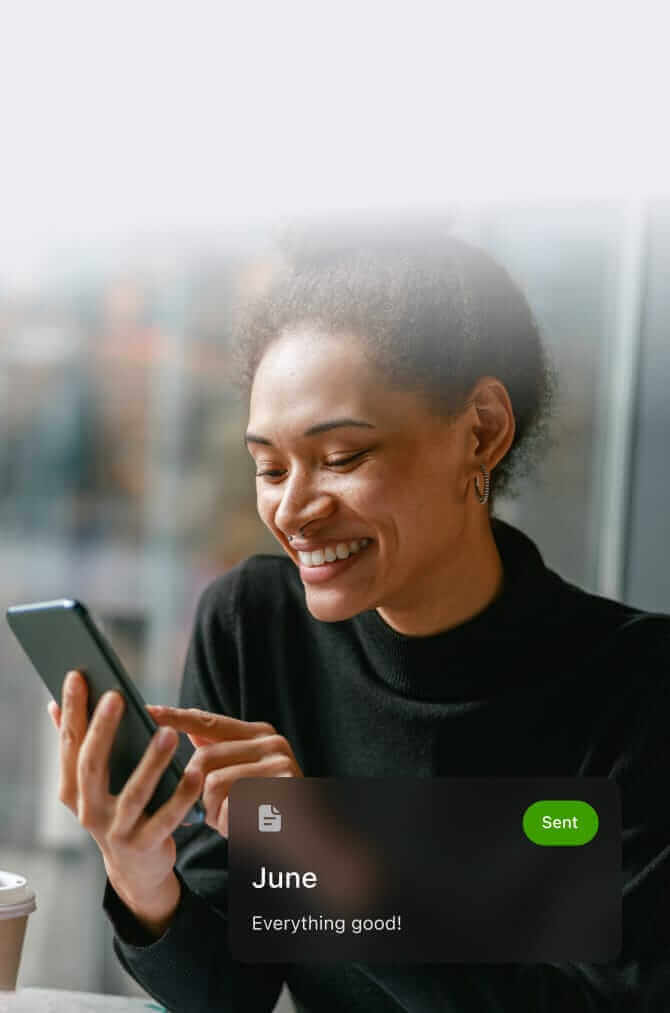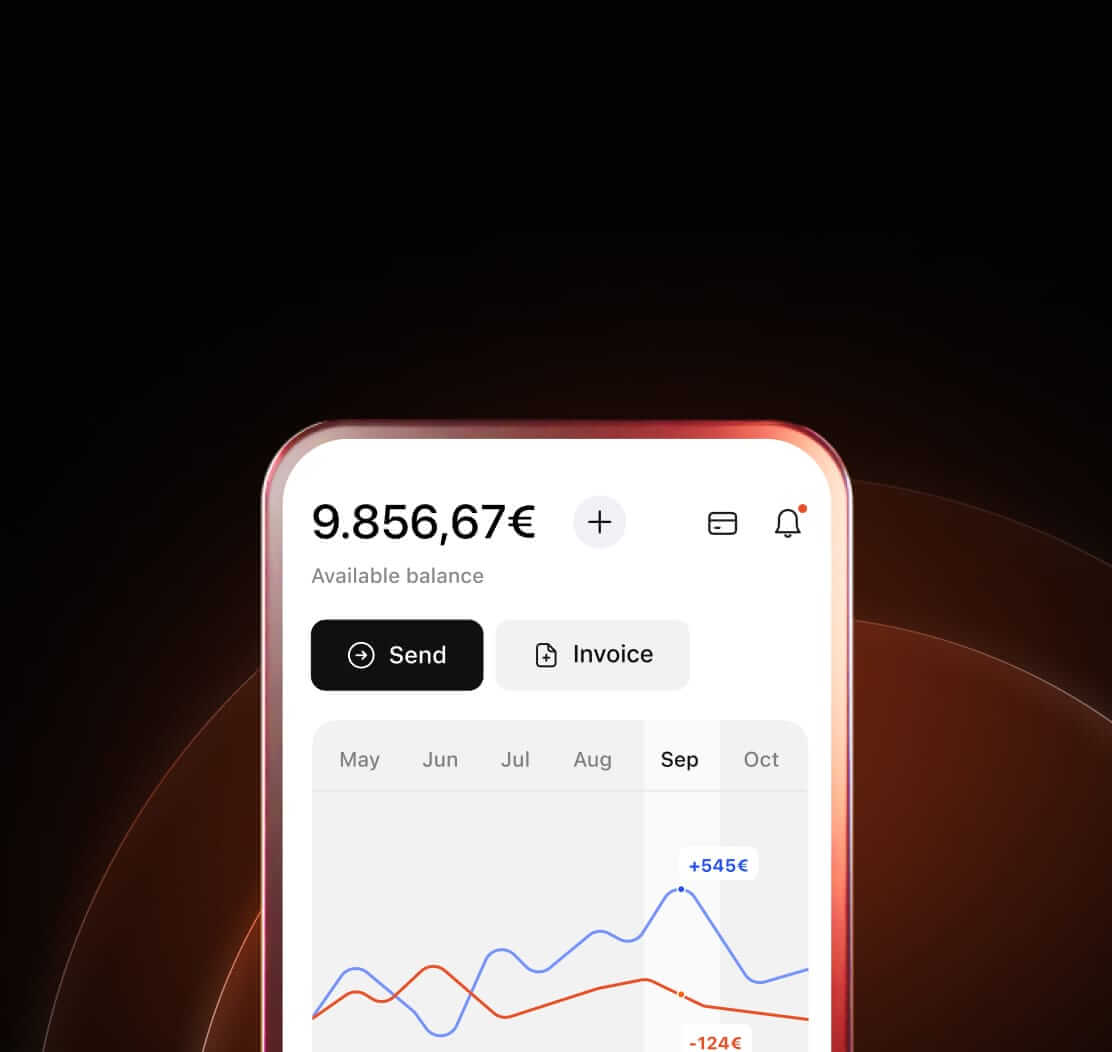 Understand your finances
Access all your business insights for easier decision making in one simple dashboard.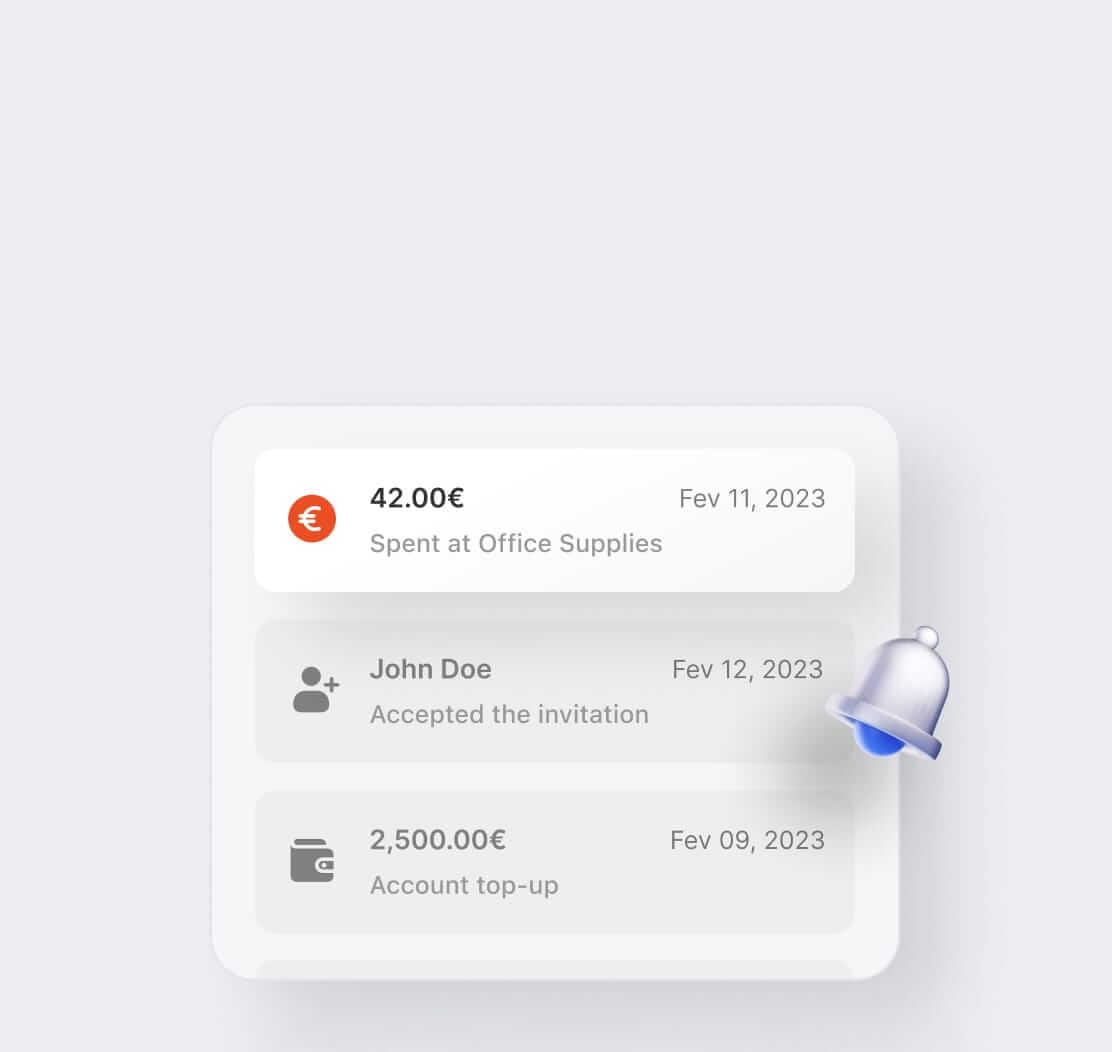 Get real time notifications
Keep on top of spending limits, budgets and business transactions with alerts.
Expand your knowledge
Get access to jargon-free educational content to supercharge your business.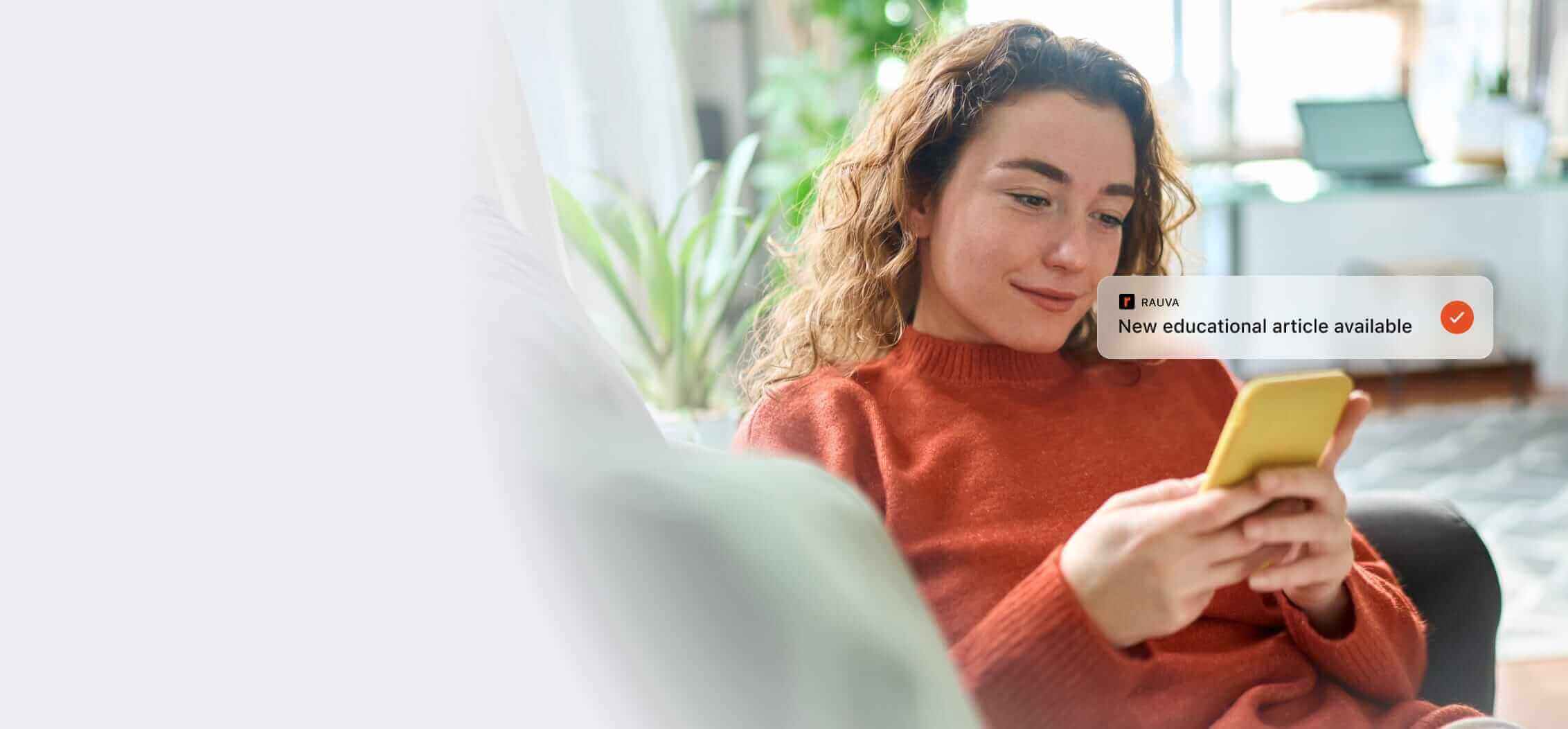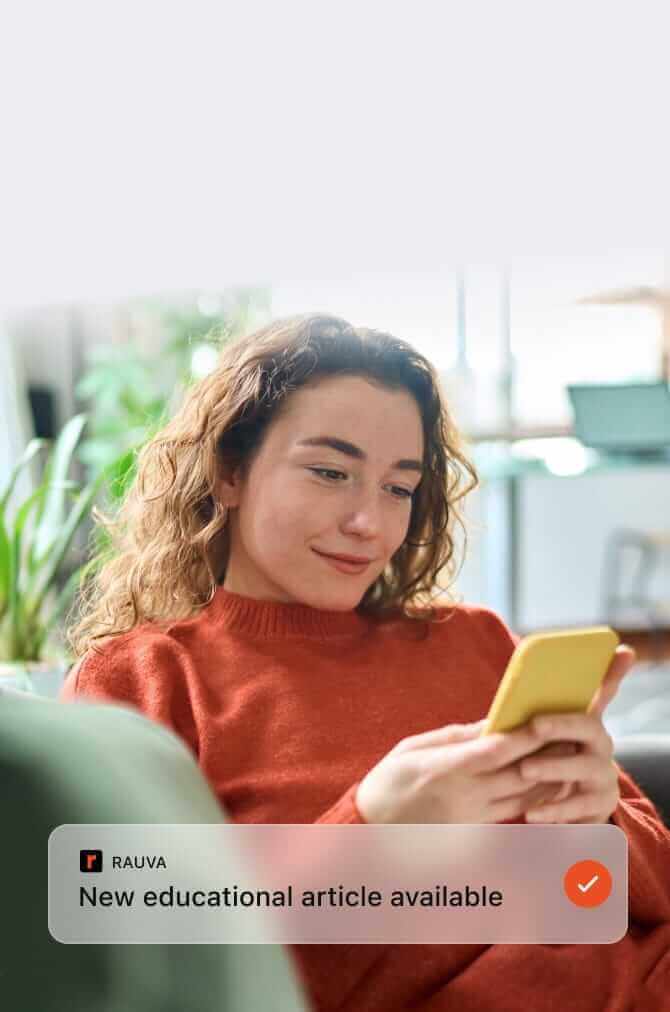 Run the cost-effective business you need
No hidden fees. No stress. Built with ease and transparency at its core.
Open account
Rauva Starter
If one card transaction is made per month, otherwise a 3€ monthly fee
5

SEPA and Direct Debit Payments

1

Number of invoice

1

Virtual card included
First physical Mastercard: free
Educational content
Premium customer support
Card cancellation hotline: 24/7
Rauva Charged
Upgrade or downgrade anytime you want, free trial available
20

SEPA and Direct Debit Payments

10

Number of invoices

3

Virtual cards included
First physical Mastercard: free
Educational content
Premium customer support
Card cancellation hotline: 24/7
30-day free trial
Rauva Supercharged
Upgrade or downgrade anytime you want, free trial available
100

SEPA and Direct Debit Payments

50

Number of invoices

10

Virtual cards included
First physical Mastercard: free
Educational content
Premium customer support
Card cancellation hotline: 24/7
30-day free trial
Learn more about each plan
For entrepreneurs. By entrepreneurs.
"When it comes to business accounts in Portugal, Rauva offers a revolutionary approach"
Raquel Batista
"Rauva is a dream come true"
Thiago Schettini Mari
"For me, Rauva is the ultimate solution for making things easy"
Daniel Silva
"Rauva is a solution to a bureaucracy heavy and process driven banking system that will ease doing business in Portugal"
Tom Lloyd Owen
"Rauva is a new kind of approach to business accounts, helping tackle the biggest challenges for small companies and entrepreneurs"
Nuno Miranda
Educate. Empower. Innovate.
Running a business in Portugal hasn't been easy. Until now. Cut through the jargon with in-depth knowledge and hear stories from extraordinary entrepreneurs.
Still not sure?
What type of businesses does Rauva onboard?
For the time being Rauva can onboard:
Freelancers
ENI (Sole proprietor)
Single-Member Company
Limited liability Company
Is Rauva's invoicing compliant with AT (tax authority)?
By partnering with InvoiceXpress, we can guarantee that the invoices created with Rauva are certified and fully compliant with the AT (Tax Authority). The certification process ensures that our invoices are legally binding and follow the the regulatory standards for invoicing in Portugal, giving our clients peace of mind.. Additionally, our partnership allows for seamless integration between multiple platforms, which gives our clients one place to handle their business account, manage their invoicing and accounting needs. This integration leads to increased efficiency and productivity for our clients, allowing them to focus on growing their business without worrying about the complexities of invoicing and compliance. Overall, our partnership with InvoiceXpress provides a compliant, comprehensive and reliable solution for all invoicing needs.
How safe is my money with Rauva?
Rauva, associated with BNP Paribas, follows regulations set by ACPR/Banque de France to ensure the safety and stability of the French financial system. The ACPR was established by the French government in 2010 to ensure banks comply with supervisory regulations and safeguard client funds. By adhering to these regulations, we guarantee your accounts' security.
To keep your money safe, we follow a strict rule: Rauva cannot access it. Your account is personal and only you can access your money. Even if Rauva goes away, your money will still be available to withdraw. We only work with Tier-1 banks in Europe, such as BNP Paribas, to ensure your money is in the best hands. Your account is protected by law and insurance against bankruptcy and external creditors of Swan and Rauva.

Additionally, in the unlikely event that BNP Paribas ceases to exist, the French Deposit Guarantee and Resolution Fund (FGDR) guarantees all accounts up to 100k EUR per person, regardless of whether it's a business, individual, or freelancer account. Your hard-earned money will always be protected.
What is the difference between Rauva and other apps?
Rauva is a business super-app for entrepreneurs that offers you several advantages. Here are its three main features:
Mobile-Only: Rauva operates entirely through its app, allowing you to manage your finances from your phone.
User-Friendly: The app is designed to be easy to use, with clear visualizations of your finances and intuitive menus for transactions.
Super-App: Rauva is more than just a business account. Along with managing your finances, you can send certified invoices, track expenses and use accounting tools (coming soon).
Rauva helps make entrepreneurship accessible to all by providing a modern and user-friendly banking experience, so you can focus on growing your business.
What if Rauva doesn't fit my needs?
With Rauva, you can open a business account in 5 minutes, on your phone, and enjoy a 30-day free trial. If you don't find Rauva useful for your business, you can cancel at any time. Always transparent. No hidden fees.