Home > How to Request your Company Certidão Permanente Online
How to Request your Company Certidão Permanente Online
Published at 28 October 2023
The 'Certidão Permanente' is a commonly-used certificate in Portugal that provides an official record of a company's details as registered in the Portuguese Commercial Registry and encompasses core components such as the
registered company name
, registration number, business activity,
corporate structure
, and other details that might be of interest to stakeholders. It's a snapshot, a quick reference guide to the official standing and legitimacy of a business.
Portugal, with its centuries-old traditions of trade, commerce, and exploration, has always valued trust in business dealings. As the country evolved and modernized, there was a growing need to ensure that businesses operated transparently and were accountable to their stakeholders. Enter the Certidao Permanente. Introduced as a means to foster trust and ensure transparency, it quickly became an essential tool for Portuguese businesses, big and small.
A company "Certidão Permanente" is accessible online using a code, allowing for easy retrieval and verification of the company's information. 
What is the Certidão Permanente?
The Certidão Permanente is a document that gives online access to the records and documents of companies, which includes partnerships, cooperatives, and public companies.
There are three types of Certidão Permanente:
1. Certidão permanente of Commercial Registration (Certidão permanente de registo comercial): This allows access to the basic records of the entity.
2. Certidão Permanente of Commercial Registration and Documents (Certidão permanente de registo comercial e dos documentos): In addition to the basic records, this certificate allows you to view all electronic documents associated with the entity. NB. This doesn't include any financial statements).
3. Certidão Permanente of the Latest Pact / Updated Statutes (Certidão Permanente do último Pacto / Estatutos atualizados): Provides the latest memorandum/updated articles of association for the company.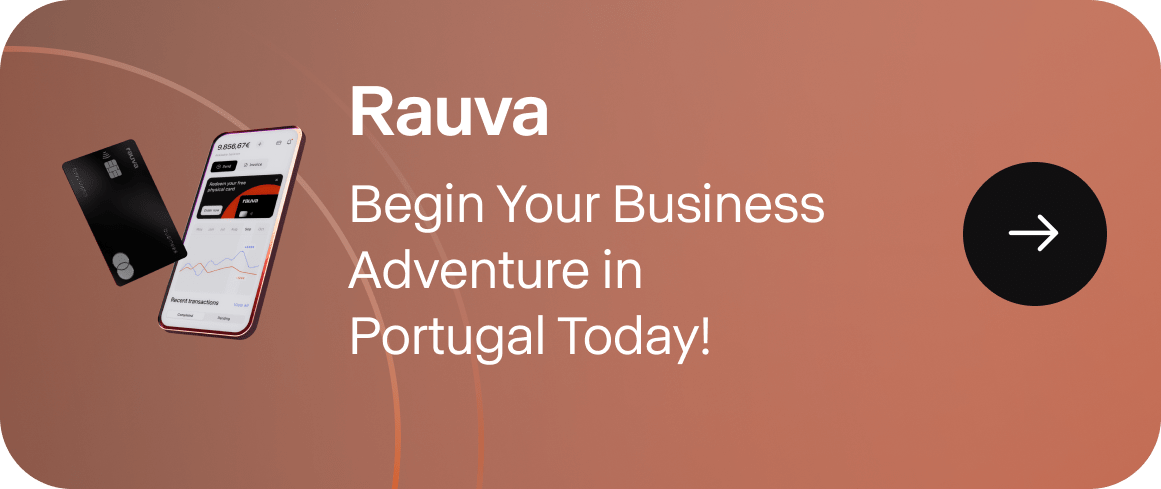 What is the Certidão Permanente Used For?
The Certidão Permanente is used for a company (any public or private entity) to legally prove its business activity and all its records for legal purposes, allowing the information to be sent to clients or partners.
How Do I Request the Certidão Permanente of a Company?
To request a Certidão Permanente certificate, either for your own company or someone elses:
1. Go to the ePortugal [website](undefined).
2. Choose the language you prefer (Portuguese or English).
3. Provide Your (Applicant) Information: This includes your name and NIF or NIPC, the email address that you want to receive the access code for the certificate, and your phone number if you want to receive an SMS when the certificate becomes available. Then, click "Add Subscription."
4. Enter the Entity Data (of the company that you want to receive the certificate for): Enter the NIPC and choose the subscription period.
5. Choose the Type of Certificate: As per the three types listed above, here you'll need to choose the type of certificate you need: The regular Certidão Permanente, the option with documents, or the Certidão Permanente with the latest memorandum and updated articles of association for the company.
6. Pay the fee, submit the form and wait for the certificate to be issued.
What are the costs to get the Certidao Permanente?
If you already have the access code, consulting a Certidão Permanente is free of charge. If not, the price varies depending on the type of certificate and the validity period. 
The cost of the certificate varies (see table below) depending on the type of certificate you need and the validity period, ranging from €20 to €154, and you can pay with credit card, debit card or Multibanco.
| | | | |
| --- | --- | --- | --- |
| 1 Year | 2 Years | 3 Years | 4 Years |
| | | | | |
| --- | --- | --- | --- | --- |
| Permanent certificate of registries | 25€ | 40€ | 60€ | 70€ |
| | | | | |
| --- | --- | --- | --- | --- |
| Permanent certificate of registries and documents | 55€ | 88€ | 132€ | 154€ |
| | | | | |
| --- | --- | --- | --- | --- |
| Permanent certificate of memorandum / articles of association | 20€ | 35€ | 45€ | 50€ |
How long does it take to get a business Certidao Permanente in Portugal?
Certificates in Portuguese will be available as soon as the payment is processed. If you've requested a certificate in English, the certificate could take up to 3 working days after payment confirmation to become available.
What is the Validity of the Certidão Permanente?
The validity period varies from one to four years. If you let the Certidão Permanente expire, you cannot renew the subscription, and the access code will be deactivated and you'll need to request a new one.
How Do I Renew My Certidão Permanente?
To renew your company's Certidão Permanente, follow the same steps as the request. However, when entering the applicant's data, instead of clicking "Add Subscription," choose the option "Renew Subscription."
Interpreting the Certidao Permanente
The Certidao Permanente is methodically structured, with each section providing specific information about a company:
Company Identification: This section provides basic details such as the company's name, registration number, and the date of its establishment.
Business Activity: Here, you'll find the company's primary business activities, often linked to specific CAE or CIRS codes, which classify the nature of the business.
Corporate Structure: This part delves into the company's legal form, its share capital, and details about shareholders or quotas.
Administrative Details: Information about the company's management, board members, and their respective roles can be found here.
Legal Status: This section highlights any ongoing legal proceedings, insolvencies, or other significant legal matters related to the company.
Other Registrations: Any other pertinent details or registrations, such as trademarks or patents associated with the company, might be listed here.
Understanding Key Terms and Their Implications for Your Business
While the Certidao Permanente is comprehensive, certain terms and sections are particularly crucial for entrepreneurs:
CAE/CIRS Codes:
CAE and CIRS codes
classify the nature of your business. It's essential to ensure that they accurately represent your business activities, as they can have implications for taxation and regulatory compliance.
Legal Form: Whether you're operating as a sole proprietorship, an LDA, or another form of business, this determines your liability, taxation, and other legal aspects.
Share Capital: The
share capital
, otherwise known as the capital deposit, indicates the initial investment used to set up the company at time of incorporation.
Legal Status: Any ongoing legal issues can impact a company's reputation and operations. Being aware of and addressing these proactively is crucial.
Common Issues and Their Solutions
Issue 1: Discrepancies in the Document
Sometimes, the information on the Certidao Permanente might not align with your business's actual details, leading to potential legal and operational challenges.
Regularly review the document for any discrepancies or outdated information.
Initiate corrections through the official channels promptly.
Keep a record of all communications and changes for future reference.
Issue 2: Limited Understanding of Key Terms
The Certidao Permanente contains specific terms and codes that might be unfamiliar to those new to the Portuguese business environment.
Invest time in understanding the CAE/CIRS codes and other key terms relevant to your business.
Consider collaborating with a local mentor or advisor who can provide clarity on complex terms.
Issue 3: Renewal Oversights
The Certidao Permanente isn't a one-time document. It requires periodic renewals, and missing these can lead to complications.
Set reminders for renewal deadlines well in advance.
Ensure that all business details are up-to-date before initiating the renewal process.
Stay informed about any changes in the renewal process or requirements.
Expert Tips for a Smooth Process:
Stay Proactive: Regularly check the

ePortugal portal

for any notifications or updates related to your Certidao Permanente.
Seek Local Expertise: While the entrepreneurial spirit thrives on self-reliance, there's immense value in seeking local expertise when navigating unfamiliar terrains.
Network with Fellow Entrepreneurs: Join local business groups or forums where you can share experiences and learn from others who've walked the path before you.
FAQs about Certidao Permanente for Businesses in Portugal
1. What is a Certidao Permanente?
A Certidao Permanente is a permanent certificate of commercial registration that confirms the legal ownership of a business in Portugal.
2. Why do I need a Certidao Permanente?
A Certidao Permanente is required to access the company's details on the commercial register. It is also important to confirm legal ownership before buying or selling a business to avoid any legal disputes in the future.
3. How do I get my Certidao Permanente?
To get a copy of your Certidao Permanente, you need to visit the ePortugal
website
and fill out an online form with personal information, such as name, address, and tax identification number, and pay a fee.
4. What are the eligibility requirements for obtaining a Certidao Permanente?
To obtain a Certidao Permanente, the business must be registered with the Portuguese Commercial Register (Registo Comercial), and the applicant must provide personal information, such as their name, address, and
NIF
. The applicant must also pay a fee, which varies depending on the validity period of the certificate.
Useful Resources