Home > 5 Online Business Ideas for Portuguese Entrepreneurs
5 Online Business Ideas for Portuguese Entrepreneurs
Published at 21 November 2023
Are you a Portuguese entrepreneur looking to open an online business? Then, you need to check our five online business ideas out! But first: what is an online business? And why should anyone start one?
What is an online business?
An online business is a type of business that operates primarily over the Internet. It allows entrepreneurs to sell products or services, communicate with customers, and conduct transactions online. Online businesses can range from e-commerce stores that sell physical products to digital marketing agencies that offer services like social media management and search engine optimization.
Why start an online business?
Starting an online business offers numerous advantages. Flexibility is one of the key benefits, as it allows entrepreneurs to work from anywhere and at any time. Additionally, the low startup costs make it accessible for individuals with limited financial resources. 
Another advantage is the potential for scalability, as online businesses can easily reach a global audience. Moreover, the ability to target specific niches enables entrepreneurs to cater to the needs and preferences of a specific market segment. 
Lastly, the availability of various online tools and platforms makes it easier to manage and grow an online business.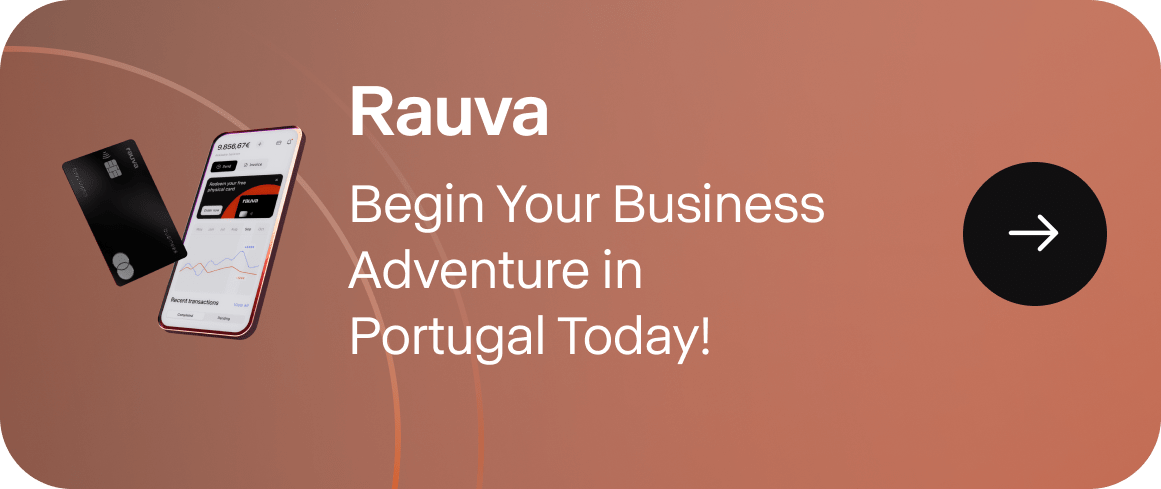 There's no doubt online businesses make for a perfect opportunity for entrepreneurs. But which kind of online business suits you the most?
Top 5 Online Businesses for Portuguese Entrepreneurs
1. Selling physical products online (E-Commerce)
Selling physical products online can be a lucrative business venture for Portuguese entrepreneurs. By leveraging the power of e-commerce platforms, you can reach a wider audience and tap into the growing trend of online shopping. To succeed in this competitive market, it's crucial to choose the right e-commerce platform that aligns with your business needs and provides a seamless shopping experience for your customers. 
Additionally, effective marketing and promotion strategies are essential to drive traffic to your online store and increase sales. Consider utilizing social media advertising,
search engine optimization strategies
, and email marketing to attract potential customers. 
Don't forget to optimize your product listings with compelling descriptions and high-quality images to entice buyers. With dedication and strategic planning, selling physical products online can be a rewarding and profitable online business venture.
2. Freelancing
Once you have decided to start freelancing, the next step is to identify your skills and services. Take some time to assess your strengths and expertise in different areas. Consider the services you can offer and the value you can provide to potential clients. Are you a talented writer, a skilled graphic designer, or a proficient web developer? Make a list of your skills and determine which ones you can leverage to create a successful freelancing career. 
Remember to focus on specializing in a few key areas rather than trying to be a jack-of-all-trades. This will help you stand out in the competitive freelancing market and attract clients who are specifically looking for your expertise.
Building a strong online presence is also crucial for the success of your freelancing business. It helps you establish your brand and credibility in the digital world. Here are a few key strategies to consider:
Create a professional website:

A well-designed website that showcases your skills and services will attract potential clients.
Optimize your website for search engines:

Implementing SEO techniques will help your website rank higher in search results, making it easier for clients to find you.
Engage with your target audience on social media:

Social media platforms like LinkedIn, Twitter, and Instagram can help you connect with potential clients and showcase your expertise.
Build a strong online portfolio:

Displaying your previous work and client testimonials on your website or portfolio platforms can build trust and attract new clients.
By implementing these strategies, you can establish a strong online presence and increase your chances of success as a freelancer.
3. Offering digital marketing services
When offering digital marketing services, it is important to have a clear
understanding of your target audience
and their needs. Researching and analyzing market trends can help you identify the most effective strategies and tactics to reach your clients' goals. 
Creating compelling content that engages and educates your audience can help establish your expertise and attract more clients. It is also crucial to stay updated with the latest digital marketing tools and techniques to stay competitive in the industry. 
Lastly, building strong relationships with your clients and providing excellent customer service can lead to long-term partnerships and referrals.
4. Online language tutoring services
Like a modern-day Tower of Babel, the Internet connects people from all over the world in one single place. Selling online language tutoring services is a great way of cashing in this multicultural landscape.
Develop a structured curriculum or lesson plans that cater to different proficiency levels and include a variety of materials such as videos, articles, and interactive exercises to keep sessions engaging. Choosing a suitable online platform for conducting classes is also important; options include Zoom, Skype, Google Meet, or specialized language learning platforms like Duolingo or Rosetta Stone for supplemental materials.
Finally, utilize social media, create a website, or list your services on tutoring platforms to reach potential students. Just put the word out there and you will eventually be rewarded!
5. Starting a virtual event planning company
Starting a
virtual event planning company
requires a blend of organizational skills, technological proficiency, creativity, and strong communication abilities.
To kickstart your ventures, have thorough discussions with clients to understand their event goals, audience, and expectations. Clear communication is crucial to delivering a successful virtual event. Familiarize yourself with various virtual event platforms like Zoom, Hopin, Remo, or Eventbrite. Understand their features and limitations, and how to leverage them for different types of events.
Last but not least, build a network of reliable vendors, speakers, and technicians experienced in virtual events, and collaborate with them to ensure seamless execution and access to diverse resources.
The Bottom Line
There's no shortage of business opportunities on the web, and it's up to you to understand what your abilities are and how you can put them to good use. Don't forget to be aware of tax and compliance rules to avoid trouble—deciding whether to
go freelance or open a limited company
, for example, is of great importance.
With these five suggestions and enough hard work, you have everything you need to excel in the online business environment!