Home > Understanding Invoicing for Freelancers in Portugal
Understanding Invoicing for Freelancers in Portugal
Published at 21 November 2023
Congratulations, you're a freelancer! You have managed to become your own boss and you don't answer to anyone but yourself. Well, kind of… While freelancers are free to do as they please, they still need to comply with fiscal rules and understand how invoicing works.
If you're a Portuguese freelancer or you're working as a freelancer in Portugal, you've come to the right place. Below, we will take a look at what invoicing is, why it's so important for freelancers everywhere, and how it actually works.
What is invoicing for freelancers?
Invoicing for freelancers is the process of sending a document to clients requesting payment for services rendered. It serves as a formal way to communicate the amount owed, payment terms, and other important details.
Invoices typically include information such as the freelancer's contact details, the client's contact details, a description of the services provided, the total amount due, and the payment due date. Freelancers use invoicing to ensure timely and accurate payment for their work.
Why is invoicing important for freelancers?
Invoicing is essential for freelancers as it allows them to track their income and manage their finances effectively. By sending professional invoices to clients, freelancers can establish a clear payment process and record of transactions. 
Invoicing also helps freelancers maintain a professional image and build trust with clients. Accurate and timely invoicing is crucial for meeting legal requirements and ensuring
tax compliance in Portugal
.
Legal requirements for invoicing in Portugal
In Portugal, freelancers have certain legal requirements that must be met when it comes to invoicing. These include:
Numbering and dating invoices sequentially to ensure proper record-keeping.
Issuing invoices in Portuguese as the official language of business in Portugal.
Freelancers need to familiarize themselves with these legal requirements to ensure compliance and avoid penalties.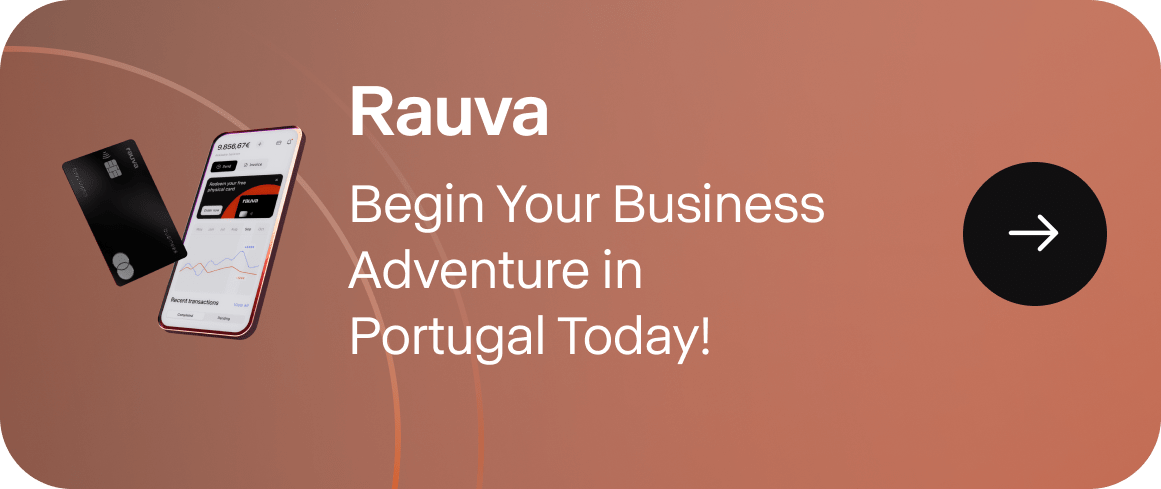 Setting Up Invoicing
There's no doubt invoicing is crucial for freelancers. But how does it work? Next, let's take a look at how freelancers can set up and manage invoices in Portugal.
Choosing the right invoicing software
When choosing the right
invoicing software
for your freelance business in Portugal, you should consider several factors. 
Ease of use is crucial, as you want invoicing software that is intuitive and user-friendly. Features such as customizable templates, automated invoicing, and expense tracking can greatly streamline your invoicing process.
It is also important to consider pricing options, as some software may have monthly or yearly subscription fees. Lastly, integration with other tools such as accounting software and payment gateways can further simplify your invoicing workflow.
Creating a professional invoice
Creating a professional invoice helps freelancers in Portugal maintain a polished and credible image. It is important to include all necessary information, such as the freelancer's name and contact details, the client's name and address, the invoice number, and the date of issue. 
Freelancers should clearly outline the services provided and their corresponding costs. By presenting a well-designed and detailed invoice, freelancers can establish trust and professionalism with their clients, increasing the likelihood of prompt payment.
Understanding invoice terms and payment terms
Invoice terms refer to the specific details and conditions outlined on the invoice, such as the payment due date and any discounts or late fees. 
Payment terms, on the other hand, refer to the agreed-upon terms for receiving payment, such as the preferred method of payment and the timeframe for payment. It is crucial to clearly communicate these terms to clients to ensure smooth and timely payments. 
Freelancers should also consider including a payment schedule or installment plan for larger projects.
Managing Invoices
Things aren't always smooth in a freelancer's life. With so many different clients and due invoices in hand, managing invoices can be tricky. The following tips will help you keep track of all of your clients and deal with late payments and disputes.
Tracking invoice status and payments
Tracking the status of your invoices and ensuring timely payments is crucial for freelancers in Portugal. Maintaining a record of all your invoices and their payment status can help you stay organized and ensure that you are getting paid for your work. 
One way to track invoice status is by using invoicing software that allows you to monitor when an invoice has been sent, viewed, and paid. Additionally, you can create a payment schedule to keep track of upcoming payment due dates.
Dealing with late payments
Late payments can be a common challenge for freelancers in Portugal. To effectively deal with them, freelancers should establish clear payment terms and include them in their invoices. It is also important to follow up with clients on overdue payments and send reminders when necessary. 
In some cases, freelancers may need to take additional steps such as charging late fees or seeking legal assistance to collect payment. Maintaining accurate records of all invoices and payments can help freelancers track and manage late payments more efficiently.
Handling invoice disputes
When it comes to
handling invoice disputes
, it is important for freelancers in Portugal to have a clear process in place. They should also consider seeking legal advice or mediation services if the dispute cannot be resolved amicably.
Conclusion
In conclusion, this is what we've learned about invoicing for freelancers in Portugal:
Best practices for freelancers in Portugal
Maintain accurate records of all your invoices, payments, and expenses. This will help you stay organized and ensure you have the necessary documentation for tax purposes. 
Communicate clearly with your clients about your invoicing process, including your payment terms and any late payment fees. This will help set expectations and minimize potential disputes. 
Consider automating your invoicing process with the right software. This can help save you time and ensure your invoices are professional and consistent.
Importance of maintaining accurate records
Maintaining accurate records is crucial for freelancers in Portugal for several reasons:
Legal compliance: Keeping detailed records of your income and expenses is necessary to comply with tax regulations in Portugal.
Proof of income: Accurate records serve as proof of your income, which may be required for various purposes such as applying for loans or mortgages.
Expense tracking: By maintaining records of your expenses, you can easily track your business expenses and claim deductions during tax filing.
Audit readiness: Accurate records make it easier to handle any potential tax audits and provide the necessary documentation when required.
Improving invoicing efficiency
To improve invoicing efficiency, freelancers in Portugal can:
Automate the invoicing process by using invoicing software that allows for easy creation and sending of invoices.
Set clear payment terms to ensure that clients understand when and how they should make payments.
Track invoice status and payments to stay organized and follow up on any late or outstanding invoices.
Offer

multiple payment options

to make it convenient for clients to pay, such as bank transfers, PayPal, or credit card payments.
Maintain accurate records of all invoices and payments for easy reference and tax purposes.
By implementing these tips, freelancers can streamline their invoicing process and ensure timely payments, ultimately improving their overall efficiency. If being a freelancer in Portugal doesn't quite work out for you, consider the advantages of
opening a limited company
.